About The Natural Alchemist®
Our label symbol comes from Ancient Chinese meaning "Flourishing" The Small Depart, The Great Arrive, Good Fortune and Grace, All is in Balance, Earth Thunder, Heaven and Lake. The circle is a representation of Yin & Yang, also bringing balance into every part of our lives.
At The Natural Alchemist® our range of products have been formulated using the very best organic or 100% natural ingredients, for this reason you won't find toxic petrochemicals in our products. You will find ingredients that have been found to nurture both the skin and spirit. We want you to feel pampered and cared for while you luxuriate your whole being with our beautiful skin-care range.
We have made some small changes, upgrade to our website, we hope you find it more functional. You will find new products as they come on line, we also have new labels and packaging. But! The Natural Alchemists® products have retained their Purity and high quality, these include Organic and 100% pure skin-care formulations for the face, body, and natural hair care along with a range of superb Organic and 100% pure essential oils.
The Natural Alchemist® range is distributed throughout the world via our online shop; you will also find it in exclusive boutique stores. For our regular customers who know and love our products be assured the one thing that does remain the same are the fantastic product range that you have always enjoyed. For those of you who are about to sample our products we look forward to helping you as much as we can and hope to have a long lasting friendship with you.
So regular or new client enjoy and have fun with all our wonderful products, with peace of mind knowing that what you are putting on your skin will not harm you or our beautiful environment.
Meet the Owner's
We are now based in Queensland, Australia.
Let me introduce you to the new team at The Natural Alchemist®
Director: Paul Owen
Paul Owen is the Director behind the business and keeps me focused on the jobs at hand. He is in charge of all the mechanical elements to keep everything running smoothly. He is thoughtful and when needed offers wise words of encouagement! for which I am very thankful.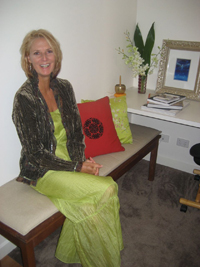 Product Development and Manager: Donna Haywood.
My passion for healthy skin, body, mind & soul has led us to the purchasing of The Natural Alchemist® When we create products, we abide by the famous dictum of the ancient Greek physician Hippocrates ~ Above all else — do no harm.
I enjoy making and using natural products on my skin and want to share this experience with you. We work hard to find ingredients that are safe for you and the environment, ingredients to nurture both the skin and spirit. I want you to feel pampered and cared for while you luxuriate your whole being with our beautiful hair & skin-care range. I hope you enjoy using our products as much as I enjoy making them for you.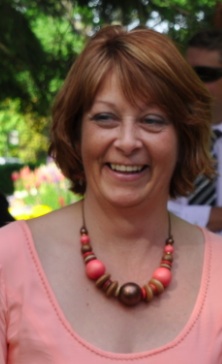 Marketing and Promotions: Sheree Fulcher.
Sheree is the driving force behind our marketing strategies, she runs all the promotion campaigns that you may have been receiving via email, mail chimp, Facebook and twitter so come on board and like our website or individual products, you are most welcome to leave comments about product and service on our site! we appreciate the time it takes and your input! I would like to personally thank Sheree for her positive energy and the fantastic job she does for me.
The previous owners.
Kevin Farrow, Cassandra James and Nicole Shenko for without them The Natural Alchemist® would not exist! Kevin is the author of two aromatherapy books which we stock and a book on toxic chemicals in cosmetics, (Skin Deep-now out of print). The Natural Alchemist® still has close ties with Kevin and I can call on him for his expert knowledge which he gives generously and I am most grateful. I would also like to take this time to thank Cassandra (Puni) for all her help and Nic for her ongoing friendship while teaching me about the Alchemist products.
At The Natural Alchemist®
Our Vision & Values
To naturally enhance the lives of everyone we are in contact with, to provide natural products designed to give you pleasure when using them, knowing that they have been made with loving care, imparting positive energy into each one. To have an open and honest relationship with our customers / clients as they build confidence and trust in us and our products.
Quality Guarantee
100% pure & natural and certified organic
We use certified organic ingredients and / or 100% pure natural ingredients in all our products so you can be assured that you are receiving quality. We produce small batches to ensure you receive product as fresh as it can be.
Environment statement:
As part of this global village we endeavour to make as little an impact as possible, we are always looking for new and innovative products like packaging, organic ingredients, and ways to make our processes self supporting and environmentally friendly. We purchase and use Earth friendly packaging, all our bottles, airless pumps and PET bottles are recyclable. We use amber or blue glass bottles, airless pumps and white PET for products with Essential Oils in them, this is to ensure the life of the ingredients and protected from UV light.
No Animal Testing
None of the products supplied to you from The Natural Alchemist® have been tested on animals. Our raw ingredients are only purchased from company that DO NOT test on animals. We use ONLY PLANT based ingredients in our products. The ONLY ingredients provided by an animal for use in selected products is Beeswax kindly give by our friendly bees; and Goats milk for selected soaps; NO ANIMAL has been harmed in the harvesting of these ingredients.
Our Products DO NOT Contain
Sodium Lauryl Sulphate
Petroleum by Products
Mineral Oils
Aluminium / Borxite / Crystal Mineral Salts
Parabens
PEGs
Animal Derivatives
Harmful Chemicals
Harsh Detergents
Artificial Colours.